The Neat Feat Heel balm is an oil based product, this enables the balm to stay over the affected area, and the active ingredient rehydrates the skin, repairing damage with noticeable results within 5 days.
Regular price
Sale price
$11.00 USD
Unit price
per
Sale
Sold out
Cracked heels? They're more than just embarrassing - they're painful. Take a stand against sore, cracked heels with one of the most powerful yet gentle Foot and Heel Balms on the market. Safe for the whole family, with noticeable results in just 3-5 days!
Oil-based to form a tough barrier over the affected area
Repair and rehydrate the surface of the skin
Infused with 25% urea (high-performance active ingredient)
Diabetic-friendly
Non-greasy formulation
Cracked heels stand no chance against this potent Heel Balm, available in a generous 75g tube. Carry it with you wherever you go and instantly soothe the signs of dryness and painful cracking. Neat Feat's Heel Balm works by forming a barrier over the affected area to encourage heel-healing while shielding the skin from harm. This tough heel balm is recommended by leading podiatrists in New Zealand, who praise the product for its highly effective formula! Our most diligent users notice results in as little as 3 days, combatting bleeding and long-term pain. In fact, many of our customers have been able to confidently wear summer sandals for the first time in years. Could you be next? Add the Neat Feat Heel Balm to your cart right now for doorstep delivery in New Zealand and Australia. Headed out? Find it at your local pharmacy today. Worldwide shipping available!
View full details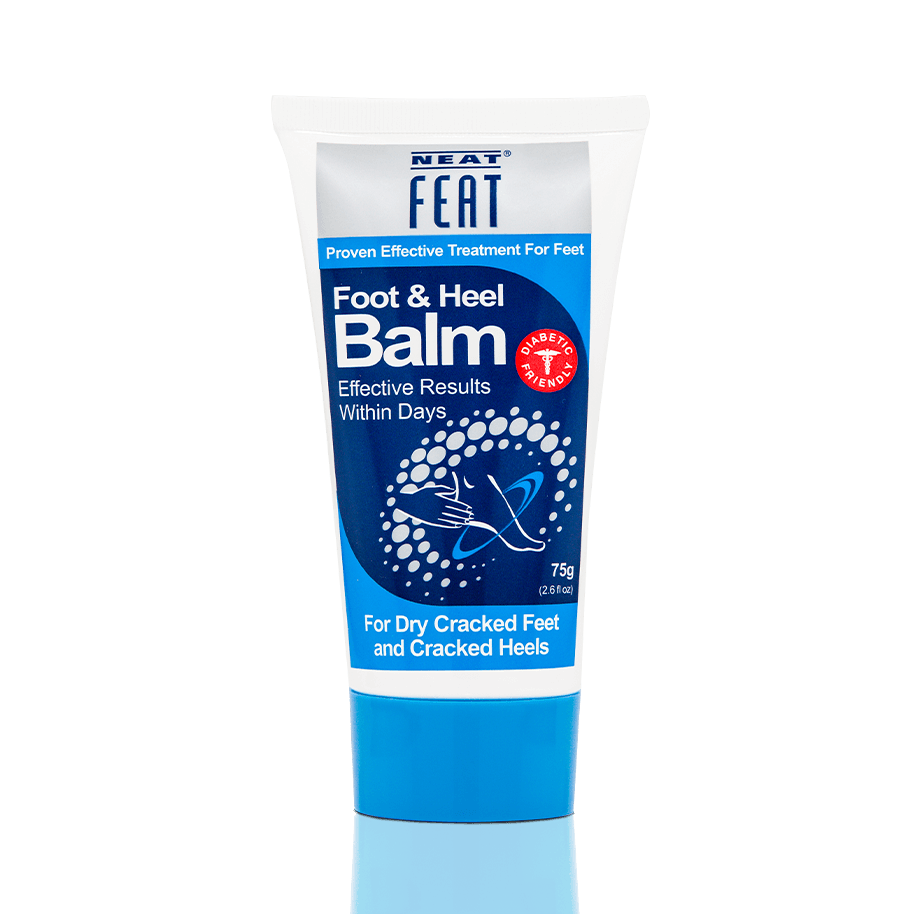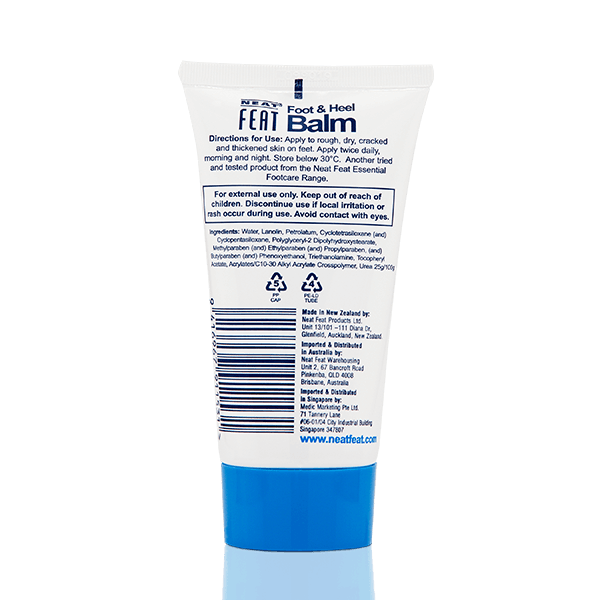 My husband has extremely calloused heels. This product does soften them, but he occasionally still gets deep cracks in his heels-that's why we gave it a 3 star. For people who just have normal callous buildup it probably would work very well.
The Neat Feat balm gave me very quick and satisfying results. smoothing the rough spots and maintaining them was a pleasant surprise.
One of the best at the price.
This is the best stuff for cracked heels. I have used it for years. It feels icky but it works.
The best feet cream ever!!!